The Animal Kingdom Lodge is perhaps the best hotel on the whole of the Walt Disney World complex. Although not a five star hotel, the as the Animal Kingdom Lodge more that makes up for the lack of 24 hour room service, with spectacular scenery and interior design that instantly whisks the hotel guest into a world of African charm. In fact the Animal Kingdom Lodge is known to be favoured by celebrity clientele for their family visits to Disney World.
The earthy decorative tones, and authentic African artefacts makes the Animal Kingdom Lodge feels incredibly warm and inviting. Staying at the Animal Kingdom Lodge give the convenience of staying on a Disney World Site without being surrounded by Disney themes.
The Animal Kingdom Lodge has a charm that appeals to both adults and children. The animals striding across the savannahs in the morning and evening enthral all ages groups and it is a welcome change from hustle and bustle of the Disney theme parks. The Animal Kingdome lodge is little part of Africa that Disney have got exactly right. Its is relaxing and inviting and transports the hotel guest to world that seems many thousands of miles away from Mickey Mouse and Donald Duck, and yet guests are only a few short minutes away by shuttle bus to all the major Disney theme parks.
The Animal Kingdom Lodge could stand along as super hotel outside of Disney and would still be worth a visit.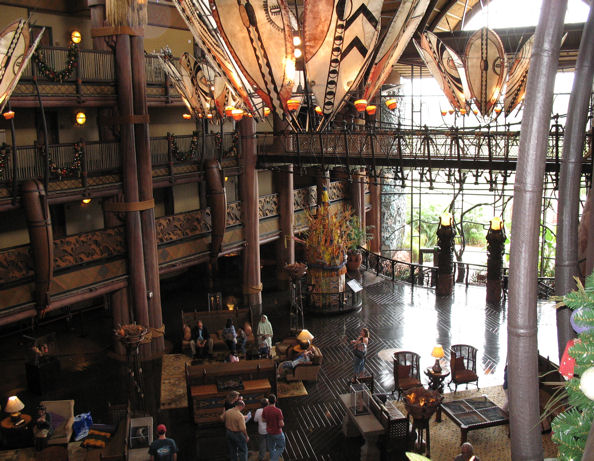 Tags: Animal Kingdom Lodge, Disney resorts, Disney's Animal Kingdom, Lodge